Tools, products, and software we've recently created.
Rush Over AI-Suite (SaaS) v1.9b [In Development]
Generate SEO reports, find the best keywords, get AI-help to generate content, plus over 80 more tools for developers, content producers, and administrators are available in the new cloud suite.
Affordable Email & Cloud Desktop Suite
The best browser-based solution for your company. Hosted email, TeamChat, Conferences, Documents editing and much more with a full-blown secure cloud.
Looking to get away from Gmail Business, O365, or Proton Mail? We offer an affordable alternative.
(Optional) Cloud Desktop Suite: Create or edit your word documents, spreadsheets, and presentations all on the cloud. Collaborate with your team on a higher level.
Centralized Live Chat Support on all social networks, complete with AI Support & Automation
Enhance your sales & support by offering Live Chat and/or intelligent AI Support. Use an AI chat agent to help filter out repetitive support questions or provide support after-hours for your business.
CREA DDF Sync is a tool for REALTORS® and broker owners to display their latest property listings with full control over the output. Authenticates with your CREA feed to pull listings with all details. The tool then parses all details into a secure client-database and allows the data to be beautifully and dynamically displayed in a client-owned directory listing for maximum impact. Listings will be automatically synced with MLS.
Options to delete sold listings or keep them for a specified duration (marked as sold).
Multiple MLS/DDF plugins/modules already depend on this tool throughout Canada and US.
Automatically parses all emails matching a specified criteria. Stores data in variables to be re-used or sent to sales or for data/lead-acquisition purposes.
An email template must be supplied for the parsing rule (an email that was sent to you that you'd like to parse). The tool scans the supplied email template and allows you to highlight multiple areas of the email that are expected to contain the data that needs to be extracted / parsed.
The parsing rule will then forward the extracted/parsed data to an email address and/or API of your choice such as HubSpot, ActiveCampaign, etc.
Speed Rush (Laravel Bridge) v1.0
A modified Laravel bridge to Drupal, Magento, Joomla, and WordPress (based on Corcel) which allows a Content Management System (CMS) & Laravel apps to securely cross-reference database information. This allows the CMS to function as a customizable and quick interface/output for an unlimited number of unique and essential Laravel -based applications.
Ultra Image Optimizer v1.2 (Premium WordPress Plugin)
The Ultra Image Optimizer reduces jpeg images sizes in bulk by up to 98% with customizable quality levels and gzip compression. This tool can optimize and reduce an image collection of 20gb images into less than 400mb while retaining considerably high visual quality. It also optimizes images on upload with bulk-optimization available.
Rush Backup Extension v1.0 (cPanel/Plesk Extension)
This tool automatically backs up Linux-based cloud containers at timed intervals via cron commands. Can be configured for off-site cloud storage backups.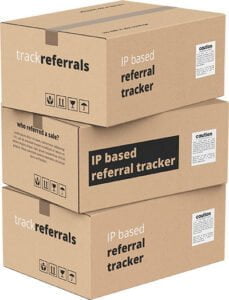 IP Referral Tracker v1.0 (Premium WordPress Plugin)
This plugin tracks any purchases or referrals that originated from marketing campaigns, URLs, or tracker codes to help provide referral tracking (sales/conversions/traffic).
Cart Abandonment v1.4 (Premium WordPress Plugin)
This tool captures visitor shopping cart details. If enough information is collected (such as email address), an email reminder will be sent letting the shopper know they still have items in the cart. This plugin also uses outbound SMTP. A discount code can also be offered in the email. Compatible with WooCommerce but can also work with any ecommerce solution.
Mortgage & Finance Calculator v1.1 (WordPress Plugin)
An incredibly simple and easy to use calculator that provides a rough estimate on mortgage and car loan payments.
YouTube Playlist Generator v1.0
Written in Google "Go", this script authenticates using your Google account. Select your favorite YouTube channels and it will add those channels latest videos to a playlist. It can be configured for a specific duration (eg: only uploads within the latest 24 hours, X days, X weeks — it can also be configured to check for new videos every X-days). Queries that exceed 1,000 will not be executed (to avoid being banned from YouTube).
Note: Our tools require API authentication/licensing to use. Many of the tools listed here are built into the products we develop. These tools are exclusive to clients of Rush Over Inc. with exception to tools listed as Public Facing.